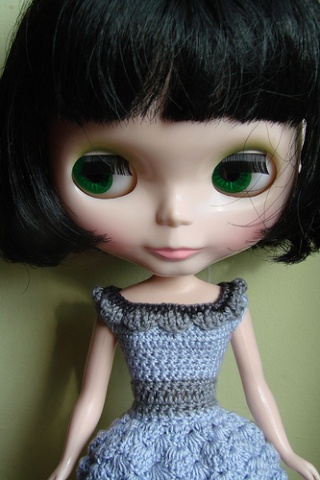 What's your first name?Age?
My name is Joanna, I'm 28 at the moment
:D
And your nickname in the dolls world?
My nickaname everywhere in
cyberspace is bupu, sometimes bupu-liath :)
Where do you live?
I live in small town [about 75 thousands of people]
in Poland, near German border, also very near the sea [ circa 100 km]
Except the dolls what do you do in the life?
I'm mother of one,
sweet, wonderful girl and the bigest bookwarm on the world. I study
english to be a teacher of english, but without good results as you
see.
Other hobbies?
Reading, net, movies!!
What are your favourite dolls?
Hmmm... For now jun planning dals, the second
place is for blythes... but my first bjd [hujoo] is on her way, and
lati in queue so maybe I will change my mind soon :)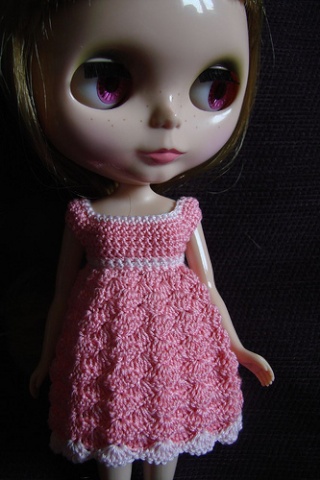 Since how long do you collect them?
I've found blythes at first and
it was at the beginning of 2007. My first doll, blythe TG, Bietka was
here about May 2007.
How did you begin your collection?
I created flickr account and
somebody weird added me as a contact... I thought that it could be my
friend from "real" life with odd nickname but no... So I started to
check her contacts and there it was... Really ineteresting buddy
icon... with blythe on it! :) [btw it was blair!] 3 months later I
bought my first blythe :D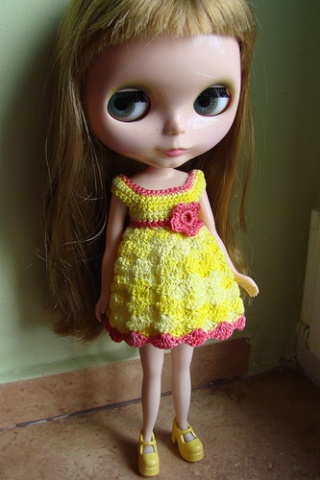 What would you like to say about your creations?
I crochet, simply.
Dresses, hats with the good quality thin cotton yarns... maybe someday
I will learn how to knitt? or sew? :)
similar was with crocheting. Everybody used to say that it is impossible to learn how
to crochet from the book :)
More infos about you:
my blog:
misspurlbybupu
my flickr
www.flicr.com/photos/bupu
my etsy shop 'Miss Purl by bupu':
www.bupu.etsy.com